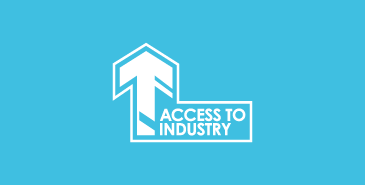 Access to Industry
Breaking down barriers with a new online presence for a Scottish charity.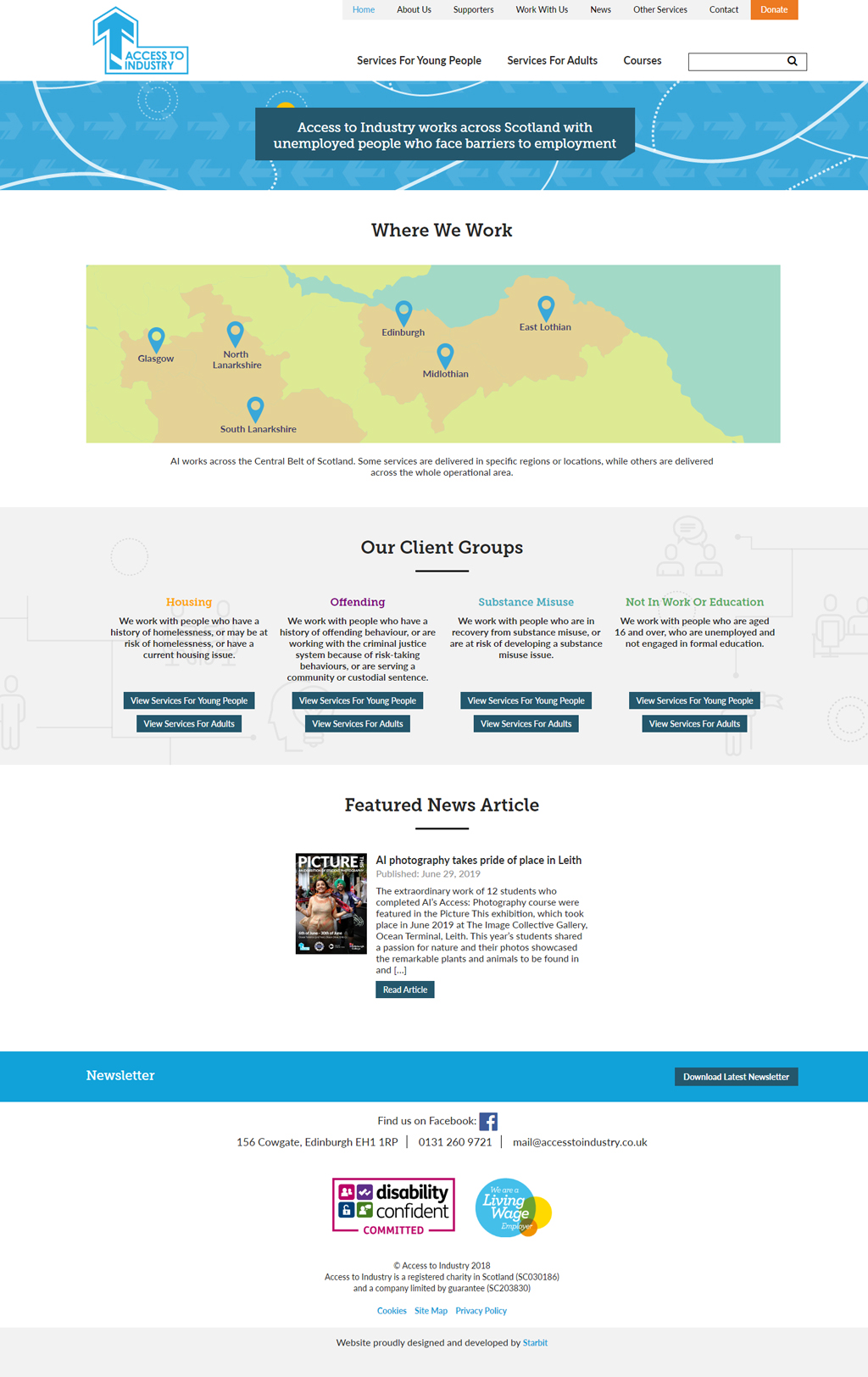 Breaking down barriers with a new online presence for a Scottish charity.
Starting Point
Access to Industry are an Edinburgh based charity working across Scotland with unemployed people who face barriers to employment. They approached Starbit with a view to overhauling their outdated and lacklustre website. While they had a strong brand identity used across their programmes, this had not been translated to their online media and so the website needed bringing into line. Access to Industry also wanted to restructure their content, to ensure that their different user groups were able to find the information relevant to them quickly and easily.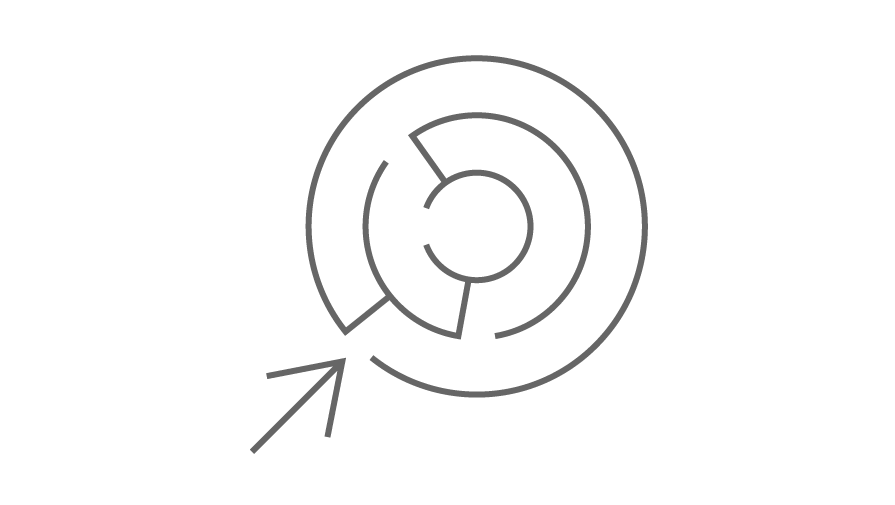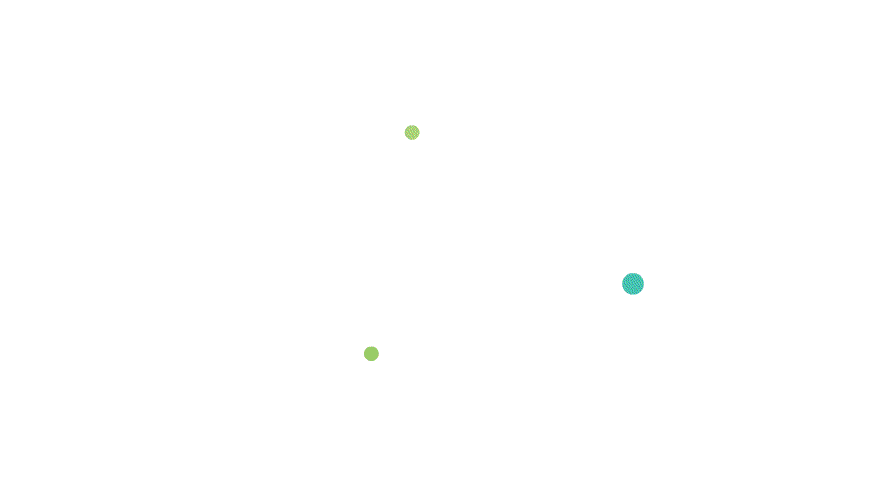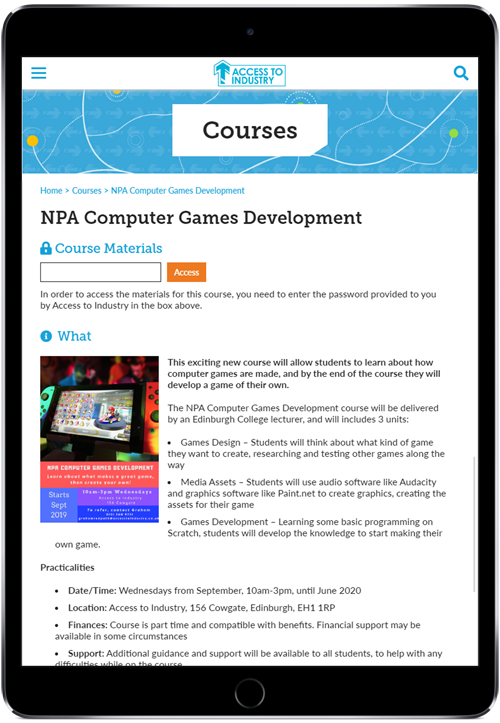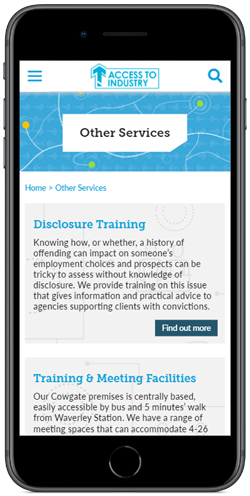 Solution
Starbit initially looked at extending the brand with both a logo for the new EnCompass programme and a series of graphics created for multimedia use - these used an illustrative style and a bright colour scheme consistent with the main charity logo. These illustrations and icons were incorporated into the design of the website, used where appropriate as background elements to add visual interest or sign-posts to specific types of content. The result was a clutter-free, contemporary site with logically ordered bite-size content accessed via a simple two-tier menu system. At the end of the project, Starbit also provided training for Access to Industry staff in how to get the most from the WordPress CMS on which the website was based.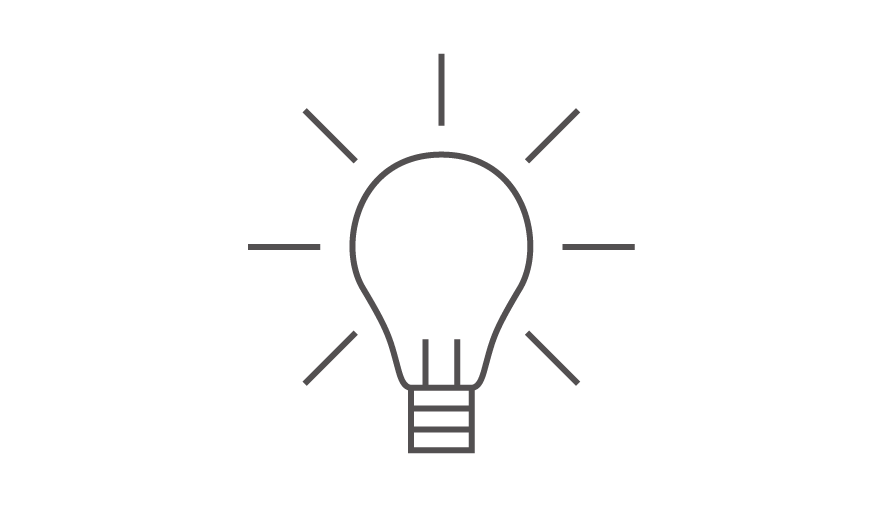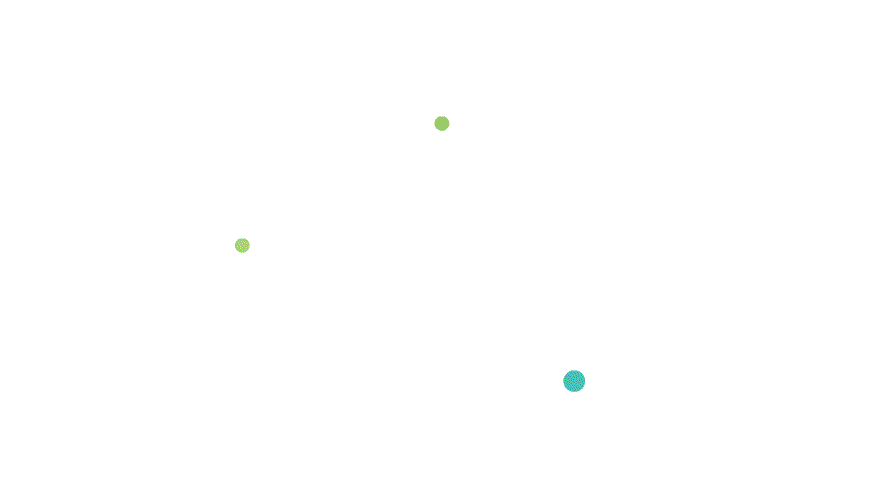 Result
See for yourself by viewing the website:
If you're planning a website project like this, or are just inspired by what we've done here, talk to us about becoming your all-in-one web designer, developer and support team today:
View Services
Contact Us